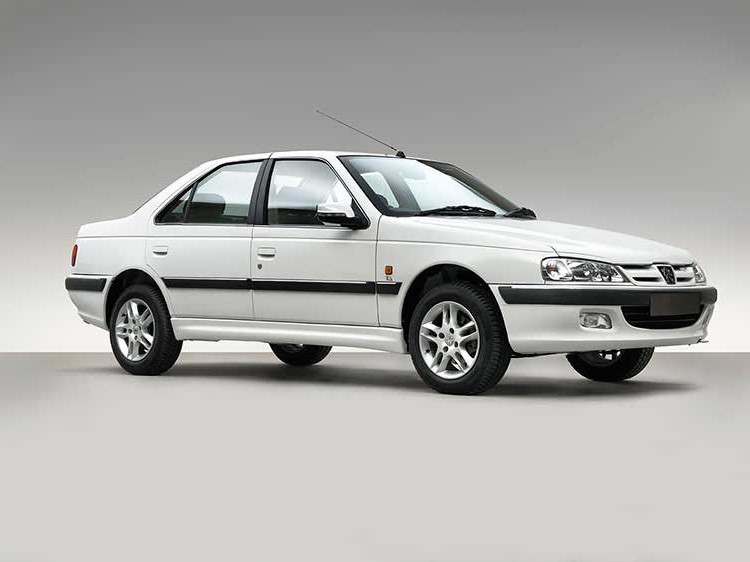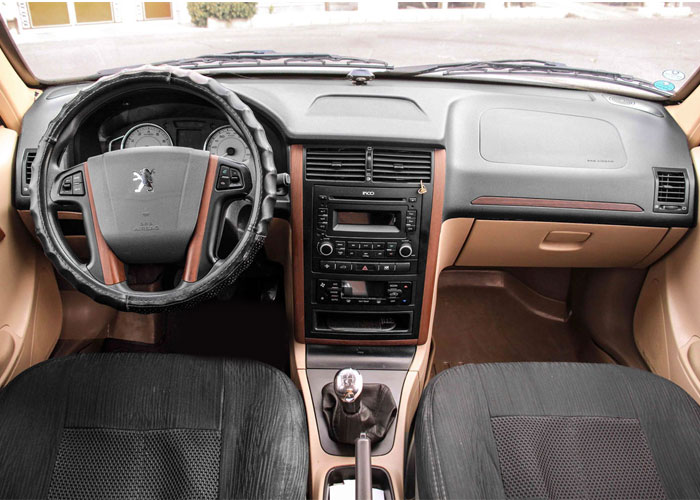 Peugeot Pars Different Prices
Self-Driven
3-14 Days: 370,000 Toman- Daily
Over 14 Days: 360,000 Toman- Daily
Minimum Rent: 3 days
Guarantee Deposit Amount: 5,000,000 Toman
Chauffeur-Driven
Inside City: 550,000 Toman hourly
Suburban Trips: 2,500 Toman based on kilometer
Imam Khomeini International Airport Transfer: 330,000 Toman
Delivery Place

Reservation Type: Self-Driven
Chauffeur-Driven
Quick Booking
Peugeot Pars (Persia), which is a revolutionized model of Peugeot 405, is one of the most important achievements of Iran Khodro Company yet has been involved in a large part of the market since the beginning. Interestingly, it is still among the most popular domestic cars and is so favored in rentals. All Peugeots in Cafeerent are white and produced in 2019-2020.
Advantages of Peugeot Pars Rental
LX Peugeot Pars, which is equipped with a 16-valve engine horsepower (TU5) with 1600 cc horsepower, has a proper propellent in traversing different routes. By renewing and modernizing its Interior design, it has turned into a quite charming new vehicle. To count other available facilities, one can refer to electric side mirrors, solar glass, rear gear sensor, air conditioning system and ambient thermometer as well.
Considering its spacious internal area, it gives comfort to the front and back passengers; hence benefitting from ABS brake system and airbag, passengers feel safe anyway.
The extensive, spacious trunk of this vehicle leave no worries for families to travel. Then if you intend to go on a trip with a spacious car along with a reasonable price, Peugeot Pars TU5 is recommended by us, Cafeerent team.
Peugeot Pars Rental Conditions
Cafeerent presents both self-driven and chauffeur-driven rentals of this car, then each will be clarified in the following.
Self-Driven
• Age Restriction: Minimum 20 years old
• Driving License: Having driving license with at least 6 months validity
• Identification Documents: Lessors' ID card
• Certification of Job Qualifications: Valid certification of employment or certificate of residence of lessor
• Cash Deposit or Bank Cheque: Providing a bank cheque or promissory note to the car value
In self-driven state, all consumption costs are borne by Cafeerent. Minimum renting time for Peugeot Pars is 72 hours (3 days) and permitted distance is 200 Km.
It has to be noted that all the cars in Cafeerent are covered by vehicle body insurance. At the moment Peugeot Pars renting is available for Tehran and suburbs. (For further info. contact sales dept.)
Chauffeur-Driven
To rent a chauffeur-driven Peugeot Pars you don't need to present any documents or any special guarantee, just announce your date and time, then the driver will be waiting for you at the specified time and date.
Insurance States of Peugeot Pars Rentals
Cafeerent, the only holder of car license from Ministry of Roads and Urban Developments of I.R.I, offers three types of insurance with the most various obligations. These three are: Basic, Golden and Diamond insurance. Basic insurance is free, moreover all the rental cars are insured with this type by default. Golden insurance for Peugeot costs 40,000 Toman and Diamond one costs 60,000 Toman, both daily.
Technical Specifications and Equipment
Maximum Engine Power (Horsepower): 105 hp for 5800 round per minute (petrol)
Maximum Speed (Kilometer/hour): 180 newton-meter

Fuel Tank Capacity(lit): 66 lit of Petrol
Trunk Space(lit): 470

Equipment
Airbag: Front Passenger and Driver
Air Conditioning System: Automatic
Audio System: Advanced audio system equipped with mobile handsfree, Rear Speakers, Active Antenna
Mirrors: Adjusting Electric Side Mirrors with booklet
Windows: Window Lifter of Rear and Front Doors
Safety Equipment: Immobilizer system (anti-theft system), No Central alert system for banned entrance in 29110&29116 systems, Rear obstacles warning, Central lock with remote control, height-adjustable seat belt, 29110 & 29116 systems: multiplex vehicle system
Brake: ABS & EBD (4 channels) brakes system, front disc brakes with cooling system, rear drum brakes
Lights: Front and rear fog light, Interior lamps

Introducing Rental Vehicles like Peugeot Pars
…

Your Point of View
Name
E-mail
Point of view
technical specifications Peugeot pars
105اسب بخار در 5800 دور در دقيقه
كيسه هواي راننده و سرنشين جلو
سيستم صوتي پيشرفته مجهز به موبايل هندزفري, بلندگوي عقب،آنتن اكتيو
آينه هاي جانبي برقي تاشو راهنمادار
شيشه بالابر برقي درهاي جلو و عقب
سنسور دنده عقب، قفل ميکروسوييچي درها، قفل مركزي با ريموت، ايموبيلايزر
ABS و EBD (چهاركاناله)، ترمز جلو ديسكي با سيستم خنك كاري، ترمز عقب ديسكي
چراغ مه شكن جلو و عقب،چراغ نقشه خوان